...the green head Senegal.
This is what happens when you mix water (bath) and a toy with a food grade colour base..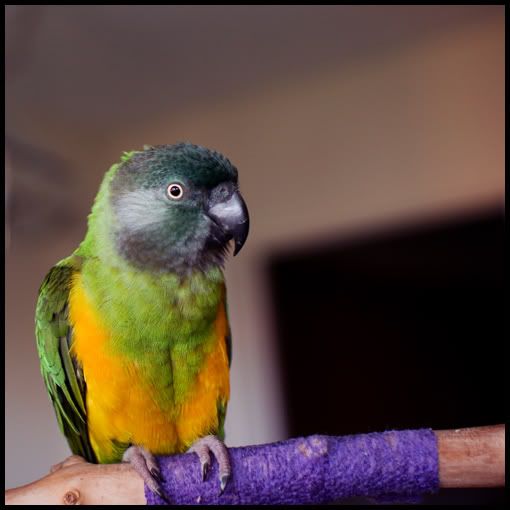 A bird with a died head.
Mind you, she only ever dies her head green. Life as a green head must be nice
Oh and I have to add, she's been doing this for years and I even went to the vet while her head was green and she wasn't too concerned when I explained how it happened. It washes off quickly as well, it's really just a water based colour.