I'm new to the forum, I actually saw Micheal's training videos and was interested in joining. Being a birdie newbie, I got ripped off today and paid $250 for a $150 ferret cage from CraigsList. It looked legit, sounded legit, the lady "threw in" toys and perches and stainless steel bowls. She claimed she used to do bird rescues and paid $450 for this cage 6 months ago. But there are no feeding doors, no pull out tray, no seed catcher. I'm extremely upset, but hoping I can make it work? I'm planning on getting a
Senegal
from a breeder. I met him and fell in love. I've done a lot of research, read the "Parrots for Dummies" long before ever walking into the bird shop, but nothing gets you like experience. Here is the same exact cage being sold at Petsmart:
http://www.petsmart.com/product/zoom/in ... Id=3402796
I may end up reselling (to a ferret owner) out of fear that it's unsafe. I can get a replacement tray (for another $25), but it is designed for the tray to be above the grate. Is that an issue with Senegal's? Do they spend any time on the floor of the cage? Either way, I could fix something up if it's going to be worth it to keep.
So my question to you all, what is the problem with using cages meant for other species? This one is powder coated, sturdy, bar spacing about 3/4 of an inch. It's huge. About the size of my large dog's crate. She's about the size of a golden retriever and she could (not that she has) get in and lay down.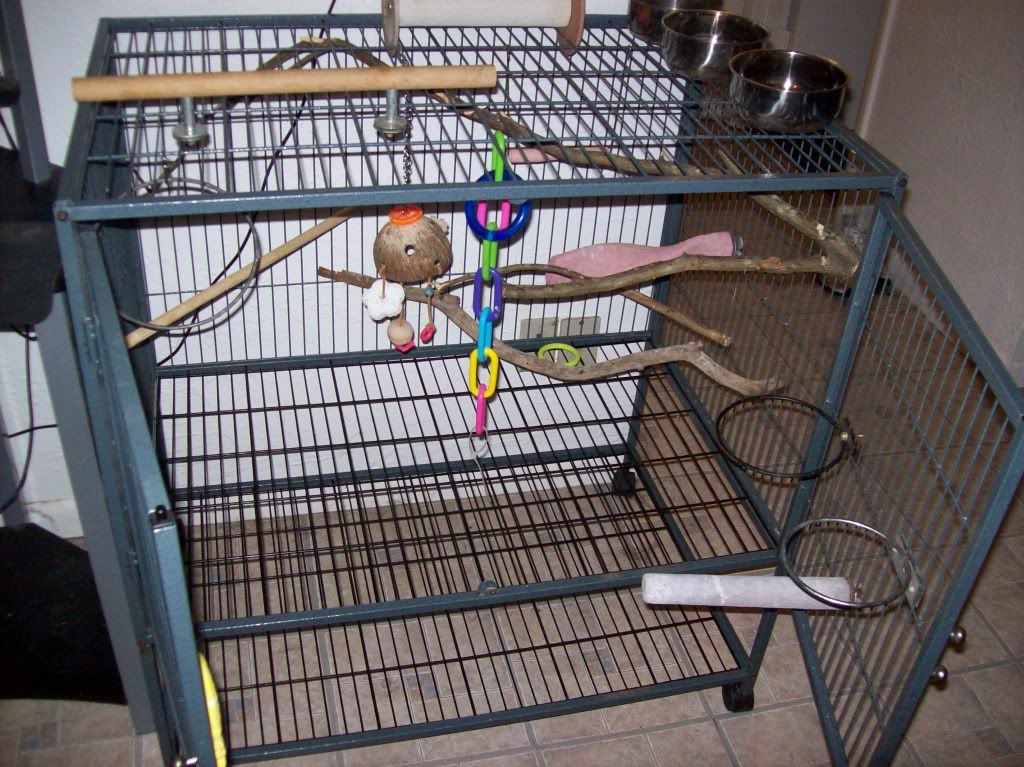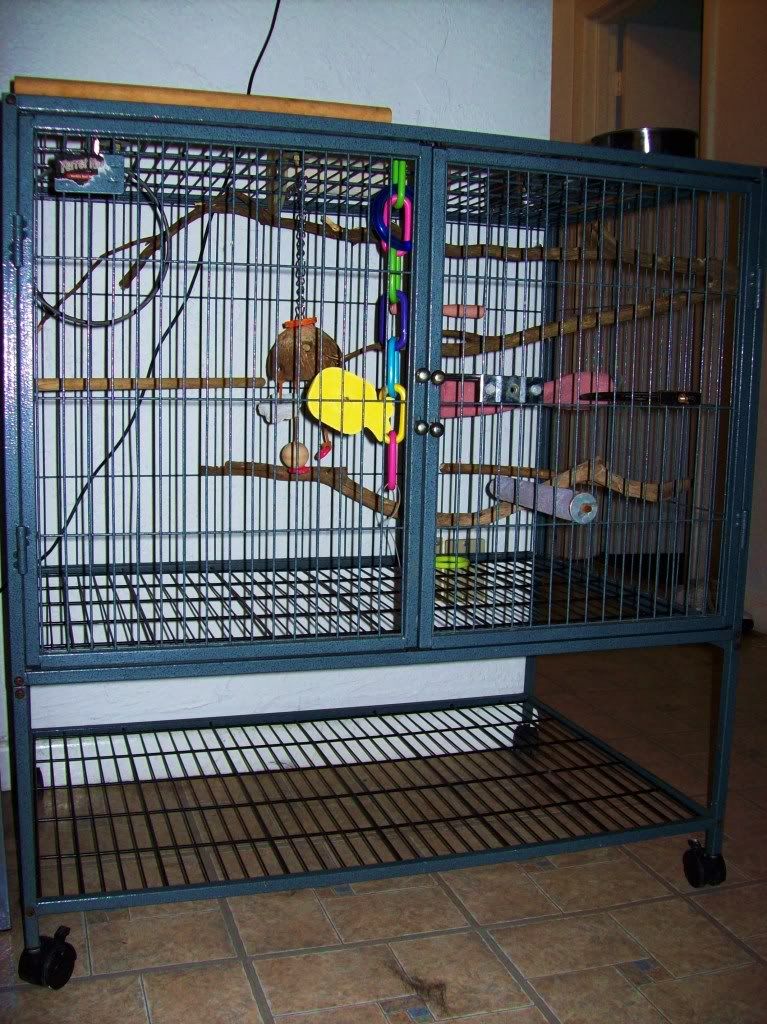 Hopefully this will spark a nice discussion!
P.S. I'm going to thoroughly clean this before bringing the new bird home & will probably take out the branches she put in.