I decided to go with the same cage I have for my nanday conure. It stays pretty mess-free and I like how it takes up less space because they fit nicely as corner cages. I don't love the idea of sleeping between the two of them (i do have an air filter on the way
) but I dont have the room especially because I don't live on my own. By the end of the year I am supposed to get an apartment and look forward to letting them have their own room (not mine!) or at least be in the same area together.
For the first few weeks I am going to roll the new babies cage into the guest room to make sure she is okay healthwise and to give my other bird charlie time for adjusting. Here are some pics after just setting up the new cage.
**Mind you ~ since we moved in I havent done much decorating wise (still need new comforter, pictures on the wall etc lol)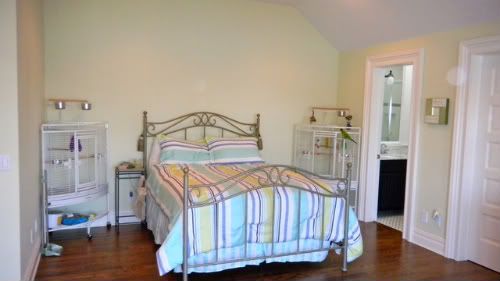 hers below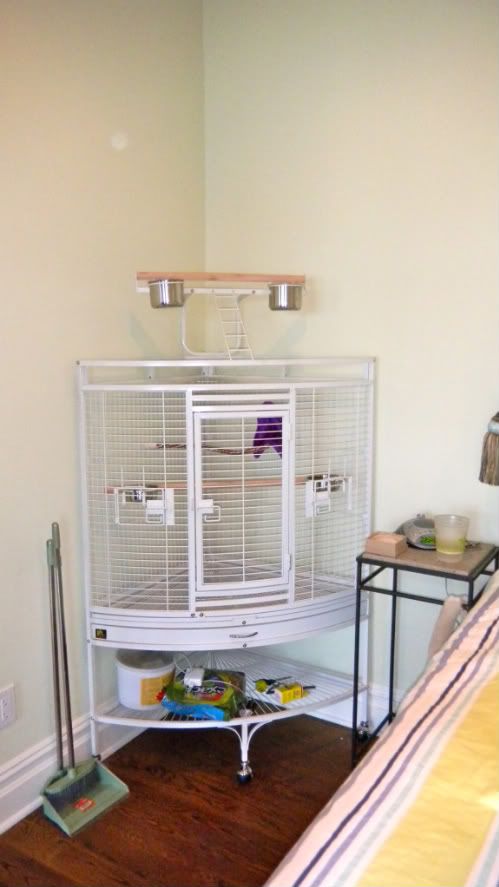 his below
at least they get to be entertained by boats passing by all day while i'm stuck at work